Introduction
A  Web blocker (or website blocker) is a software tool used to limit access to certain types of content and website. These tools are used to filter content on the web to prevent users from viewing objectionable material. Similarly, ad blocker is used as productivity tools to avoid distracting websites, video ads, malicious ads, pop-ups, intrusive ads, and annoying ads or videos.
Freeware versions of web blockers are available along with extensions for individual browsers and paid software tools which also include additional features and customized controls. For instance, a paid software tool can also limit file sharing, instant messaging, and other online activities in addition to blocking websites and acting as privacy tools.
Website blockers work in different ways and offer various solutions based on an individual's requirements. Their uses can be customized depending on their uses for families, institutions, and enterprises.
How Do Web Filters Work?
Generally, web filters work in two distinct ways:
1. Quality-Based Content
They block ads especially intrusive ads and content as determined by the quality of web pages. Web blockers consult documented, and categorized data by popular pages across a plethora of genres across the internet.
2. Live Content
Such ad blockers evaluate the content on a site live and block ads and the content accordingly. Many web filter ad blockers work on a constantly updated URL database. As it's constantly updated, it tells the software which domains and sites could be associated with harmful activities such as phishing, viruses, and hosting malware.
Customer Base for Web Filtering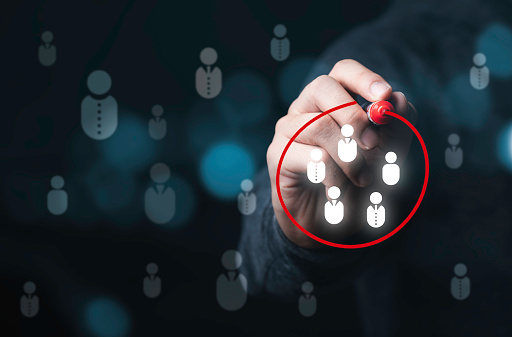 Web filtering is used by a number of users worldwide. The three largest groups using this tool are:
1. Parents
We are all aware that the internet is full of explicit adult content. Therefore, parents wish to ensure their kids stay away from viewing such content and use web and ad blockers for this purpose. They use web blockers to prevent their children from accessing all content they deem inappropriate.
2. Businesses
Many websites and online content distract employees from performing their duties. These web pages get in the way of meeting deadlines, so businesses use web blockers and ad blockers to prevent employees from accessing sites such as YouTube and Facebook that do not pertain to their jobs. Therefore, an ad blocker restricts ads to offer an effective solution to the user to prevent malware infections.
3. Schools
Schools have more or less the same reasons as businesses for using web blockers and ad blockers. Apart from increasing productivity, the idea is to limit annoying ads, blocking ads, offensive sites, and distracting content inappropriate for children. When ad blocking is used, users tend to find support websites as well. These ad blocking tools can be of great use and save time in finding the right information.
Types of Web Filtering
Web filtering can be categorized on the following basis:
1. Blocklist & Allow List Filters
An administrator using blocklists and ad blockers can enter all the websites manually that are considered inappropriate. When these websites or adblock are entered into the program, they are subsequently restricted. On the contrary, allow lists to work in reverse – only the sites entered into the program are accessible, keeping the rest off-limits.
2. Content & Keyword Filters
This method of filtering is pretty similar to block and allow list filtering. However, it has a much broader scope. This way, all links containing predefined content and specific keywords such as pornography to protect underage viewers are limited on desktop browsers.
3. Filter Customizations
Apart from the two primary filters listed above, web blockers or block ads tools also offer some customization options and premium features, such as:
Server-side filtering
Personal filtering
Client-side filtering
Enterprise filtering
Malware control
Are Web Blockers Useful to Remove Annoying Ads?
Web blockers and adblock are particularly useful for children's protection in today's age when they can be easily exposed to harmful content on a webpage. Parents install ad blockers on browser extension, allowing acceptable ads and keeping devices safe. These controls monitor and limit what children are doing online on their favorite sites and also limit annoying ads, video ads, and explicit apps. Making them see only acceptable ads, the setup options vary in website blockers and ad blocking, but usually, they contain a list of websites with blocked and allowed explicit content and block annoying ads.
Users with a password can control this content, and the selected content cannot be viewed anymore. Furthermore, users may also set timing controls on the website blocker by blocking specific websites by filtering content types. This feature determines the timings when people can access the content. Adblock allows them to view the websites during safe listed periods, and cuts do not permit access outside these time slots. An adblocker is very useful because it saves you the worry of having to skip ads and view on support websites.
When functioning as a tool for parental controls, website blockers work as privacy tools and allow parents to limit all the content their child views online. It enables them to block pornography and other dark content and websites like chat rooms which could endanger their children. They can also use website blockers to prevent any dangerous situations, such as children using a parent's credit card to make purchases or putting up sensitive information on harmful links.
People who are distracted easily also use web blockers for their own sake to increase productivity. They use website blockers to control their online activity so that they can focus on work. It includes people who want to avoid distractions during working hours and block all non-essential websites and only allowing acceptable ads on their browsers. Using a website blocker for productivity with added time settings can help people access their favorite websites when they are not working.
Reasons to Block Ads
Thousands of websites are being created every day, and it's getting more and more challenging to keep track of what's safe for kids to access and what could be potentially harmful. Parents usually turn off blacklists and websites categorized as mature or unsafe websites. Sometimes pop-ups and other advertisements on social apps such as YouTube ads and autoplaying videos, can also be inappropriate for children. In such cases, website blockers are pretty helpful to keep the children's web experience safe and free from online dangers.
These blocking browser extensions are available on android devices to differentiate between annoying ads and acceptable ads. Blocklist filtering is one of the most common forms of website blocking today.  When enabled, users cannot attempt to go to a website if the URL of that website is listed as an inappropriate site. As long as the website is on that list, the site stays blocked, providing a worry-free experience to parents.
However, blocklists cannot be updated as quickly when new unsafe websites are created or when the content on the same websites changes. If users rely on outdated blocklists and ad blocker to keep explicit content off-limits and block ads, children still can gain exposure to pornography, pop ups, dangerous websites, and other 18+ content.
In such cases, block lists are likely to under-block since most of their lists are outdated and they are unable to keep up with user-generated content. At the same time, block lists can also over-block by forbidding access to entire websites even when individual pages are perfectly safe.
What Makes Website Blocker an Essential Tool?
Implementation of ad block and web blockers can offer tenfold benefits for businesses and organizations. The key benefits of ad block and website blockers are that they prevent internet users from visiting dangerous websites harboring malware or ransomware websites known for scams, phishing attacks, and hiding their true identity behind proxy servers. These websites can cause data theft and potential harm to a company's confidential data.
An ad blocker and web blocker prevent employees from accessing time-wasting websites that do not contribute to work. Studies show that 30-40% of employees use the internet for non-work-related websites, and 77% of the employees access social media sites in the office. Surprisingly, 70% of the visit happen between office hours, i.e., 9 am to 5 pm. Blocking these websites can significantly increase employees' productivity.
Another added benefit of such tools is to prevent viewing inappropriate content on the office premises. This is relevant in places with public WiFi access, such as restaurants, bars, and shopping malls. Blocking such websites is useful in places with families where children could be exposed to pornography, violence, racism, hate speech, and religious intolerance. Not only will it keep people safe, but it will also offer the business a competitive edge over those who fail to protect their customers.
How to Evaluate a Web Blocker?
One must consider three areas when evaluating a free web blocker and adblock tool:
1. Flexibility
Two things will happen if a web and ad blocker is not flexible: the filtering parameters will be too high or too low. It will block access to potentially educational content or leave room for malware and pop-ups to enter.
2. Ease of Use
If these tools are too complicated, flexibility won't matter. All organizations do not aim to apply the same parameters to all users. So, if the administrator applies one policy for a group of users and another policy for another group, the procedure should be straightforward to make customized settings easy.
3. Money
Money should not be an essential consideration because recovering from malware is more challenging than purchasing a premium website blocker. However, if an organization is working on a limited budget, it should look for solutions with no upfront costs with flexible pricing plans.
Benefits of Using Web Blockers & Ad Blocker
1. Productivity
Students in computer labs and employees in offices can be more productive without wasting their time on irrelevant sites and focus their attention in the absence of pop-ups.
2. Chat Rooms & Video Ads
Online chat rooms can be dangerous on a mobile device for growing teens and lure them into harmful activities. Guardians and parents can use ad block and web blockers to stop their kids from wasting their time on such platforms.
3. File Sharing
Internet filter tools help people keep their private files safe from illegal trade and data theft.
4. Flexibility
Customized settings allow users to block sites according to their preferences. The best ad blocker provides a user with instant access and also enables them to put time slots for blocked websites on desktop browsers to ensure they function outside these time slots.
5. Privacy
These tools on your windows can protect personal data on mobile devices and prevent it from falling into the wrong hands. Identity theft can pose a risk to people, and hackers can access this information to commit fraudulent activities. Using website blockers can keep users safe from phishing attacks, fake advertisers, and hacks to keep their identities safe.
6. Safety & Support
Children of all ages use the apps and internet, especially on mobile devices. That's why parents are concerned about their children's safety. Children have a curious nature and are likely to surf the web. Website blockers prevent children from landing on adult sites and accessing explicit content.
7. Security
Like parents are concerned for their children's welfare, business owners need to protect confidential data to protect their businesses. Employers need to keep employees away from using unnecessary web pages that threaten the company's data. Website blockers keep the data from falling into the wrong hands and avoid data leaks.
Final Words
That being said, using these tools to the best of their capabilities can offer various advantages. The Internet is an essential tool in the modern world, and its importance cannot be denied. Having website blockers and ad block at your disposal can keep you from harm's way and protect you while offering a worry-free experience.